Harvey Potato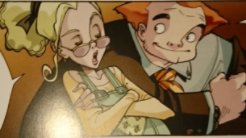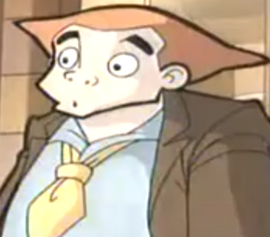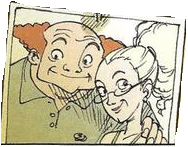 Character Information
Gender:
Male
Also known as:
Harvey Patata
Species:
Human
Age:
N/A
Relationships:
Julie (Wife),

Elena (Daughter), Violet (Daughter), Charlie (Son),

Lonzo (Nephew),

Occupation:
Manager of a supermarket
Status:
Alive




First Appearance:
Comic: #1

Cartoon: Epsiode 2
"Julie: Darling,did you forgot that an important person will move with us too?
Harvey: Do you mean me or do you want to rent out one of our rooms?"
Biography
Edit
Harvey Potato (Patata) is the father of Elena,Violet and Charlie,who moved to Oldmill Village with his family. He is less prominent than his wife Julie, and works as a supermarket manager.
WIP
Ad blocker interference detected!
Wikia is a free-to-use site that makes money from advertising. We have a modified experience for viewers using ad blockers

Wikia is not accessible if you've made further modifications. Remove the custom ad blocker rule(s) and the page will load as expected.